For immediate release
REGINA – In a letter sent today to Finance Minister Donna Harpauer, CUPE, SEIU-West, and SGEU are asking that next week's provincial budget include commitments to multi-year funding for community-based organizations.
The letter, titled "CBOs to Sask Party: Is this year our Lucky 13?" points out that thirteen years ago, Harpauer – then the Minister of Social Services – held a consultation with CBOs to identify challenges in the sector and hear ideas on how the government might address them.
At that time, CBOs, unions and workers told the Sask Party that single-year funding was one of their biggest challenges to providing quality services in the community, and proposed a move to a multi-year funding model.
Thirteen years later, CBOs are still waiting for an answer – and in the meantime, workers and the vulnerable people they serve are left struggling needlessly. As the letter notes, "Getting one year of funding at a time makes it impossible to provide stable, reliable services to clients. Organizations never know from one year to the next if they'll be able to keep their doors open to provide the meaningful services that make our communities stronger."
With the provincial budget set to be released on April 6th, unions representing CBO workers are asking: will this be the year the Finance Minister steps up and gives CBOs the multi-year funding they deserve?
Read the letter below.
---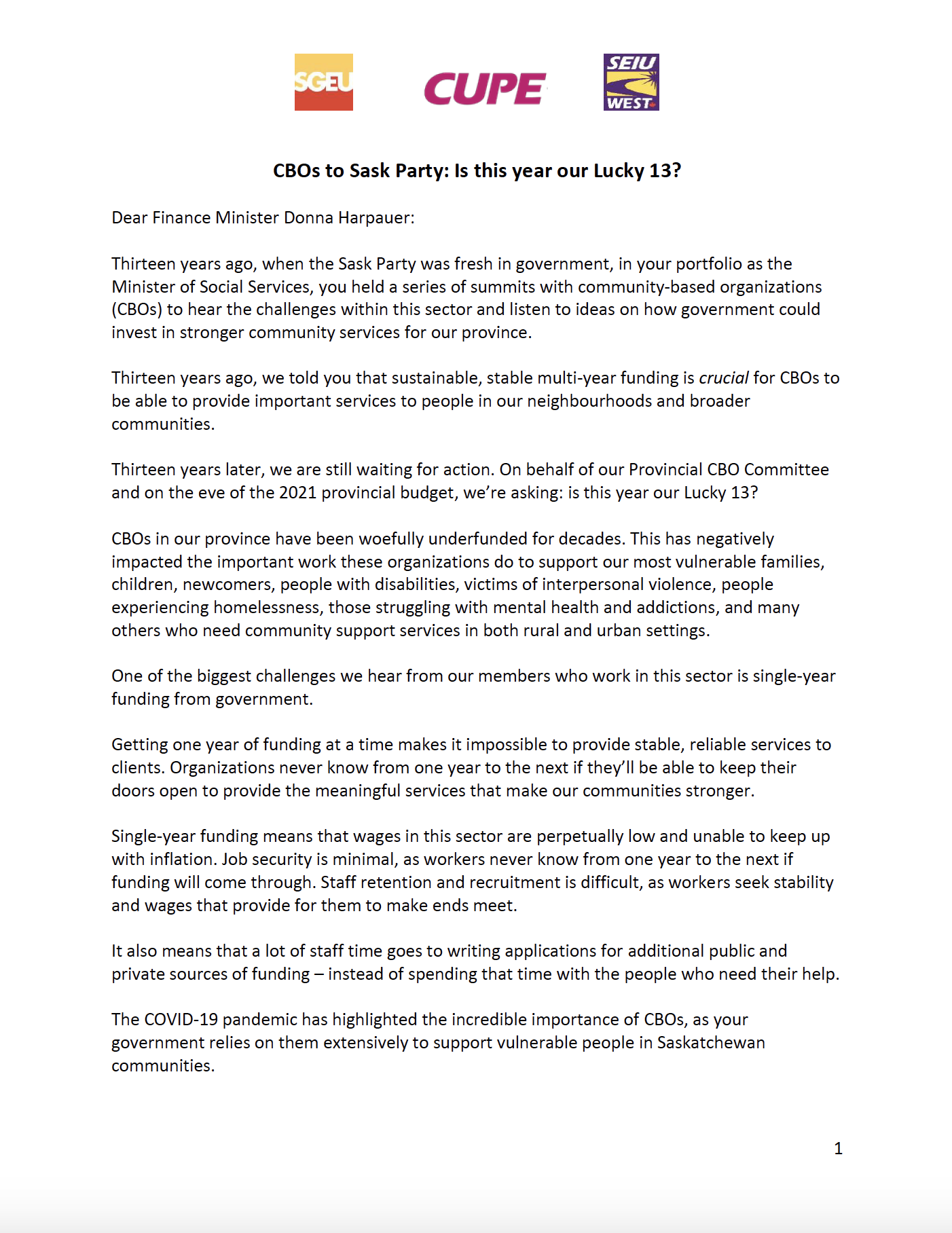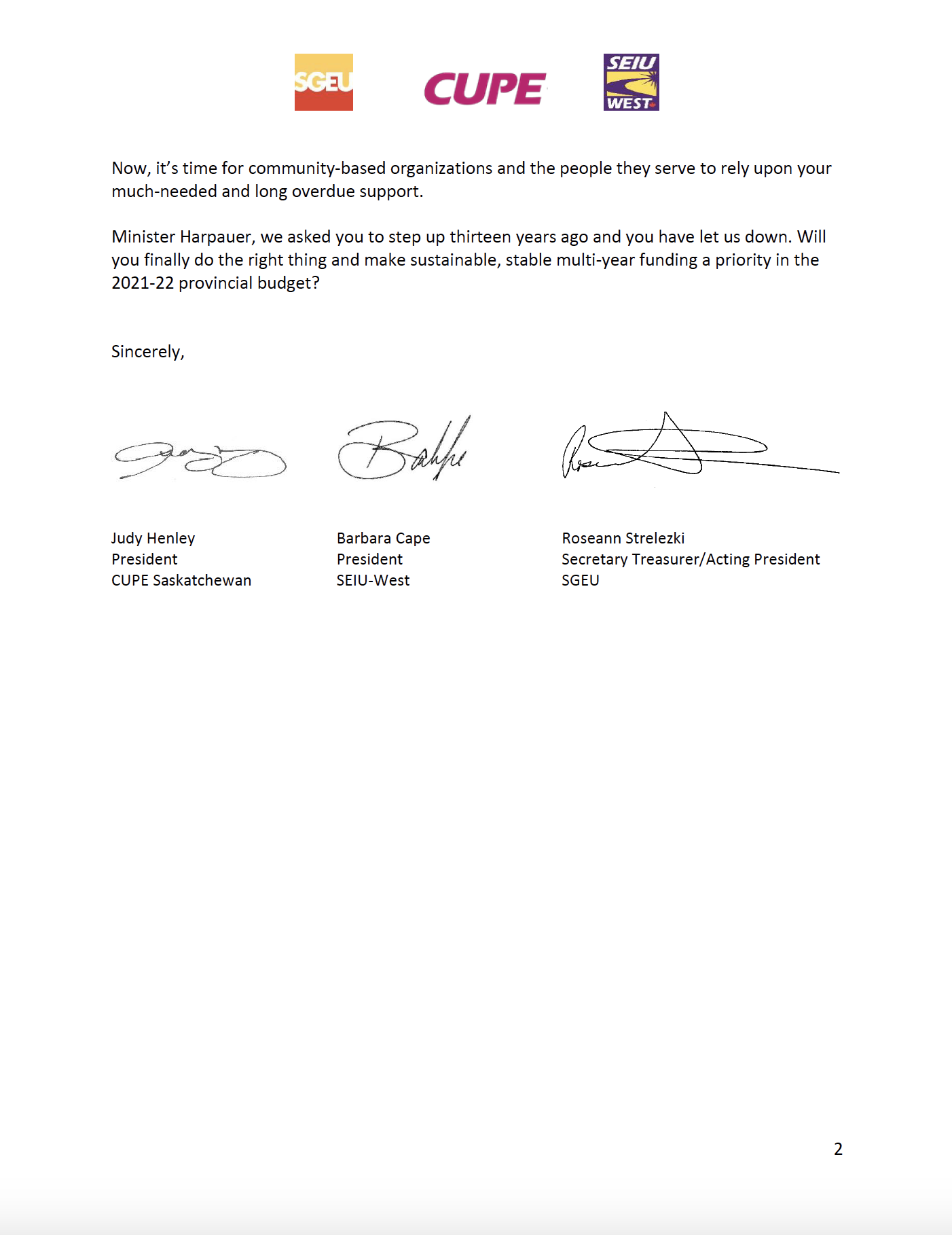 - 30 -
For media inquiries please contact:
Amy Huziak, SGEU
306-530-5683
Tammy Robert, SEIU-West
306-652-1011 x 2225
Nathan Markwart, CUPE Saskatchewan
306-537-9426