About this workshop:
"Women Taking Action: Bringing Your Life Into Focus — Creating Your Own Vision Board" is a free online workshop hosted by the SGEU Women's Committee.
During this interactive workshop, you will create a vision board to help you achieve what you desire in the next year, and in the future.
This workshop is open to both SGEU members and non-members, so bring your friends!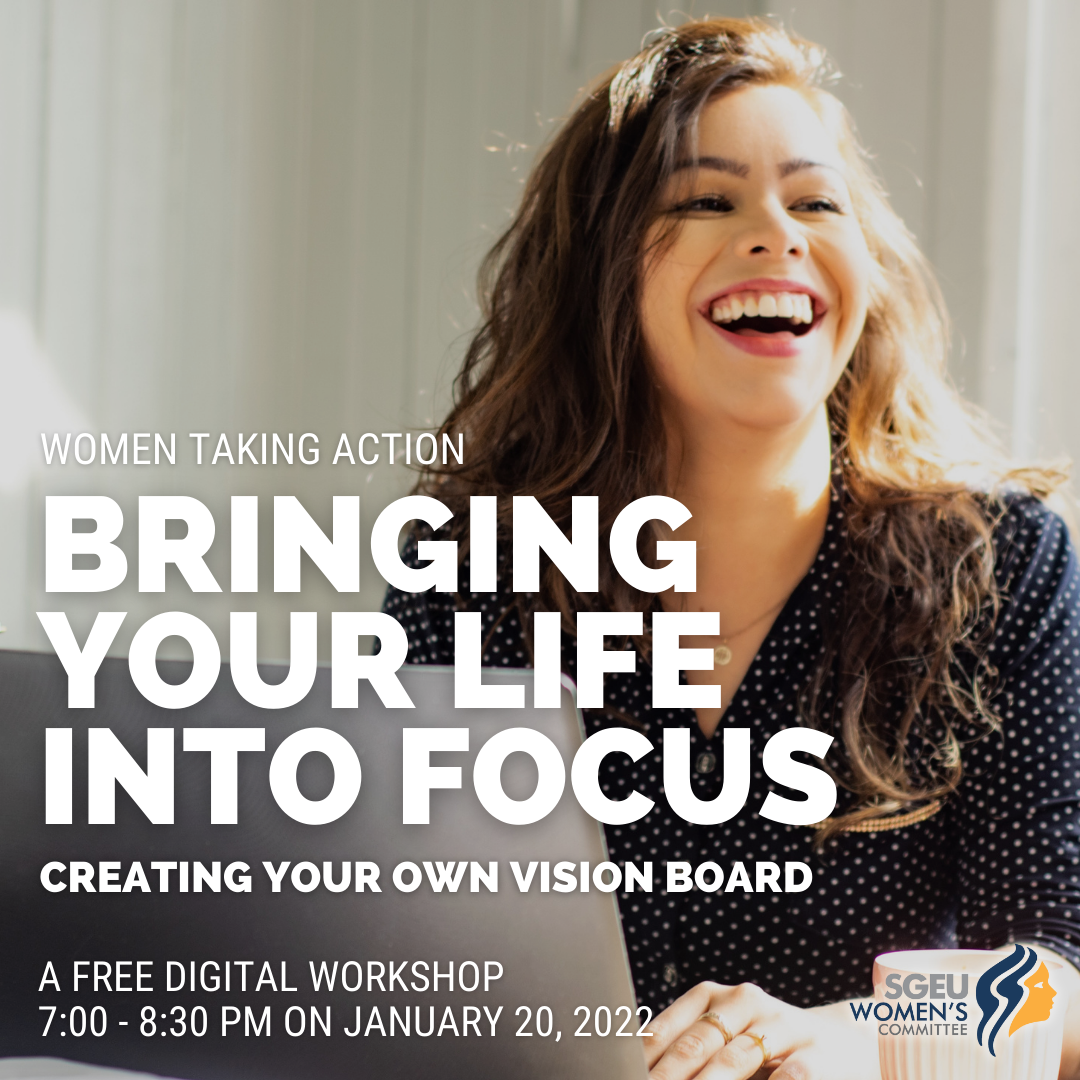 About the speaker:
Natasha Sukarukoff is a trained Life and Leadership Coach, Keynote Speaker/Facilitator, and Master Trainer. She has worked with individuals and groups across western Canada delivering workshops on leadership, communication, human needs, and more. Natasha was born and raised in Regina and is the mother of two daughters and their fur baby brother Charlie.
About the SGEU Women's Committee:
Our committee works to:
Examine all issues affecting women members in their union, work, home, and community lives.
Evaluate the Constitution and policies of SGEU and make recommendations to enable women to participate more fully in Union activities.
Liaise with other women's organizations locally, nationally, and internationally to offer necessary assistance to them and to promote women's trade union issues in those organizations.