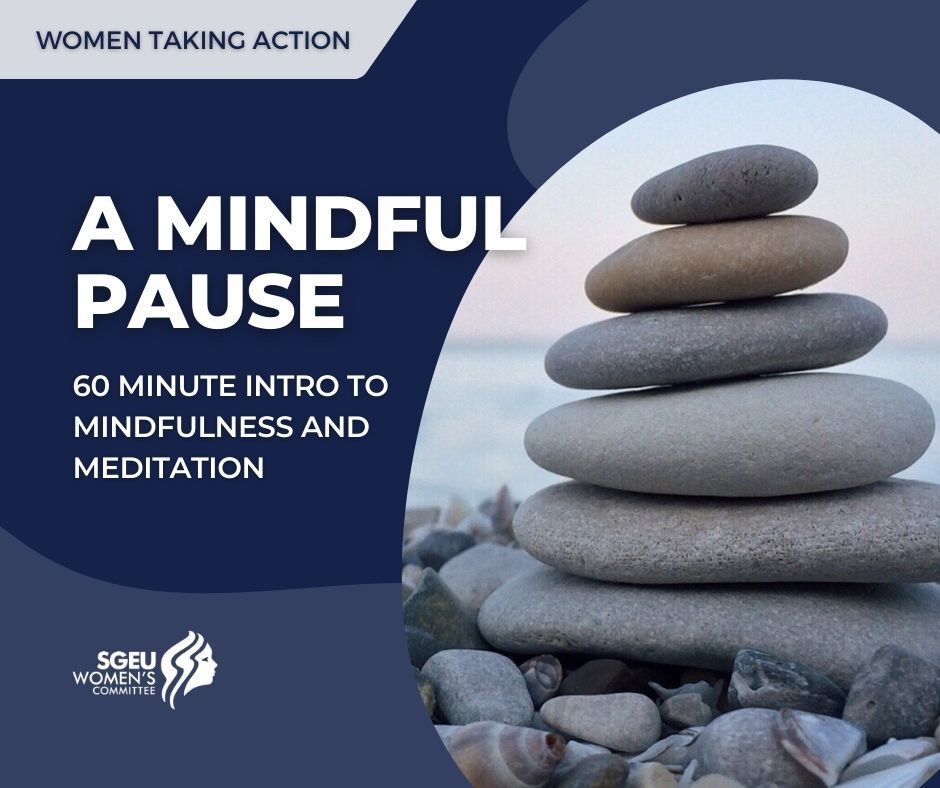 About this workshop
"Women Taking Action: A Mindful Pause — 60 Minute Introduction to Mindfulness and Meditation" is a free online workshop hosted by the SGEU Women's Committee.
In this interactive presentation, we will explore how you, your team and your family can benefit from mindfulness practices by integrating simple techniques that bring positivity, resilience, and focus to your workday and everyday life.
We invite you to join the SGEU Women's Committee for this 60-minute online introduction to mindfulness and meditation.
Register for A Mindful Pause workshop
About the speaker
Andrea Grzesina has been practicing meditation and mindfulness since 2014. She completed the Mindfulness Training Institute's Certified Mindfulness Teacher Training in July 2021. Her training includes programs with the Intensive Practice Program through the UCLA Mindful Awareness Research Center, as well as Social Meditation Training and the Buddhist Geeks Sangha. She's actively involved with the Saskatoon Insight Meditation Community. Andrea is an educator, information technologies professional and former SGEU member.
About the Women's Committee
Our committee works to:
Examine all issues affecting women members in their union, work, home, and community lives.
Evaluate the Constitution and policies of SGEU and make recommendations to enable women to participate more fully in Union activities.
Liaise with other women's organizations locally, nationally, and internationally to offer necessary assistance to them and to promote women's trade union issues in those organizations.