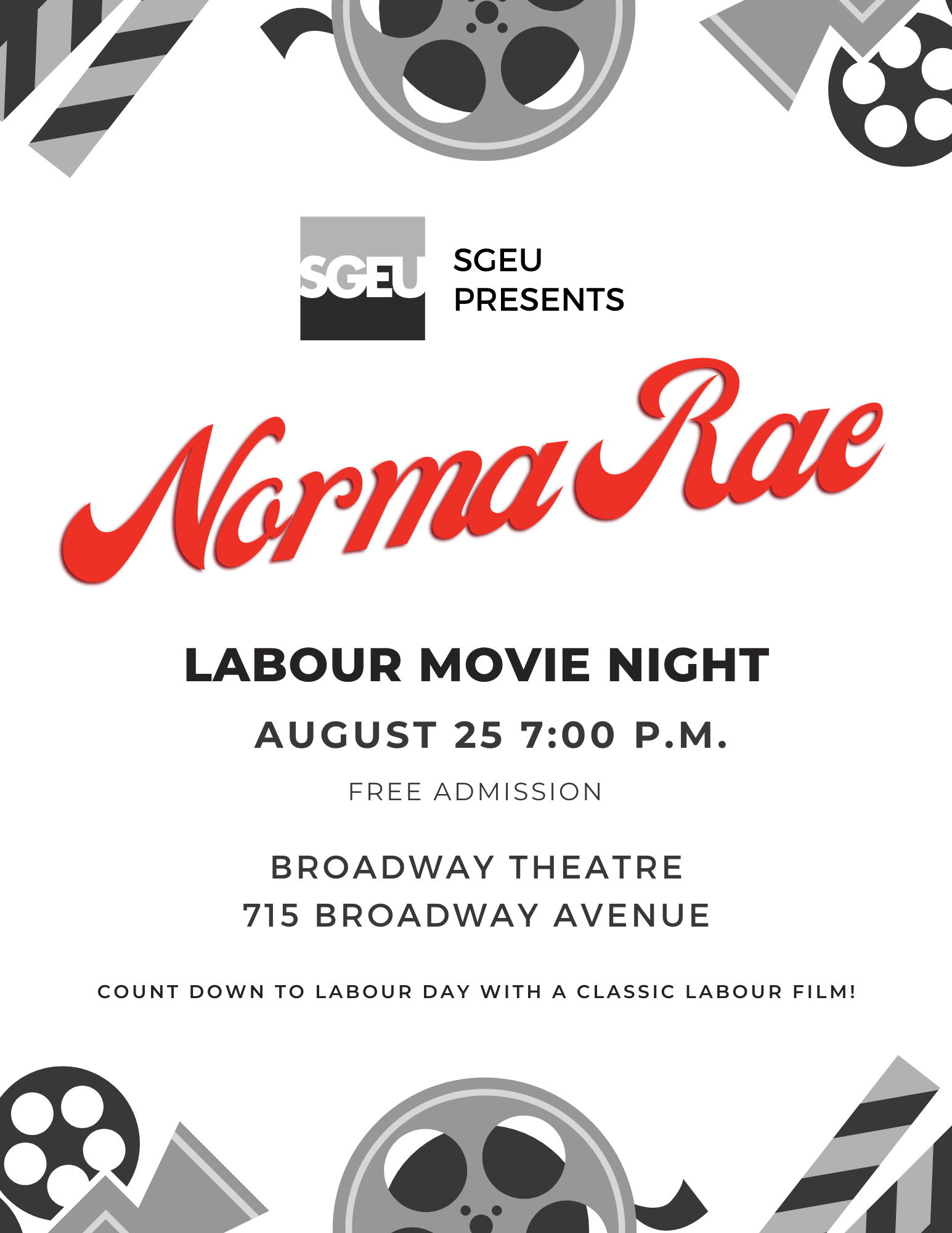 Come join us for a free screening of Norma Rae ahead of Labour Day weekend!
This classic labour film debuted to critical praise and won Sally Field her first Academy Award for Best Actress.
Like a lot of her family before her, Norma Rae (Sally Field) works at the local textile mill, where the pay is hardly commensurate with the long hours and lousy working conditions.
But after hearing a rousing speech by labor activist Reuben (Ron Leibman), Norma is inspired to rally her fellow workers behind the cause of unionism.
Her decision rankles her family, especially her fiancé, Sonny (Beau Bridges), and provokes no shortage of contempt from her employers.
View the trailer for Norma Rae
NOTE: Masks will remain mandatory in all common spaces within The Broadway for all persons until further notice.
Add to Calendar
2022-08-25 19:00:00
2022-08-25 21:00:00
Norma Rae – Presented by SGEU
Click the image to download the poster Come join us for a free screening of Norma Rae ahead of Labour Day weekend! This classic labour film debuted to critical praise and won Sally Field her first Academy Award for Best Actress. Like a…
Broadway Theatre, 715 Broadway Street, Saskatoon
View All Events