Dear SGEU members and staff in the Prince Albert region,
With the ongoing threat of wildfires in the Prince Albert area, we recognize the adversity you are currently facing. The fires have created uncertain working and living conditions for many of you, and I wanted to reach out and let you know that your union is here if you need assistance at work during this difficult time.
Thank you for the hard work you do every day to provide valuable services to Saskatchewan people. On behalf of myself and SGEU 1st vice-president Diane Ralph, and the PS/GE Bargaining Unit, I want to let you know that we appreciate your dedication to your community.
I also want to extend an extra thank you to our members at the Saskatchewan Public Safety Agency, who are working tirelessly to fight this vicious fire — your heroic efforts are appreciated by your fellow members across our province.
In solidarity,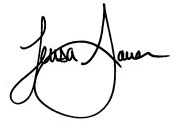 Tracey Sauer
SGEU President