REGINA – SGEU President Tracey Sauer has written to Don Morgan, Minister for Labour Relations and Workplace Safety, to call for legislated paid sick days for all workers in Saskatchewan.
"Across Canada, almost half of working people must make the terrible choice to go to work sick or stay at home without pay and risk potentially falling behind on rent, food, and other essentials," said Sauer. "Before the pandemic, this was already a gap that the provincial government failed to address. Now, more than a year into the pandemic, they have still not fixed this problem and the public health risk it creates."
Currently, 48% of Canadian workers do not have paid sick leave. For those in precarious employment, such as casual, seasonal, temporary, or on-call jobs, a staggering 87% of workers do not have paid sick days.
"Unions have always recognized the importance of paid sick days for the wellbeing of workers and workplaces," added Sauer. "Ninety-nine percent of our members have paid sick days in their collective agreements, and it's time that all workers in our province have access to this important benefit. I'm asking Minister Morgan to do the right thing and immediately legislate paid sick leave for all workers in Saskatchewan."
Last week, SGEU also launched a new tool called "Sick Days Save Lives" so anyone concerned about paid sick days can add their voice to this important call by emailing Minister Morgan and their MLA.
Read or download the full text of the letter here. As of this release, SGEU has not received a response from the government.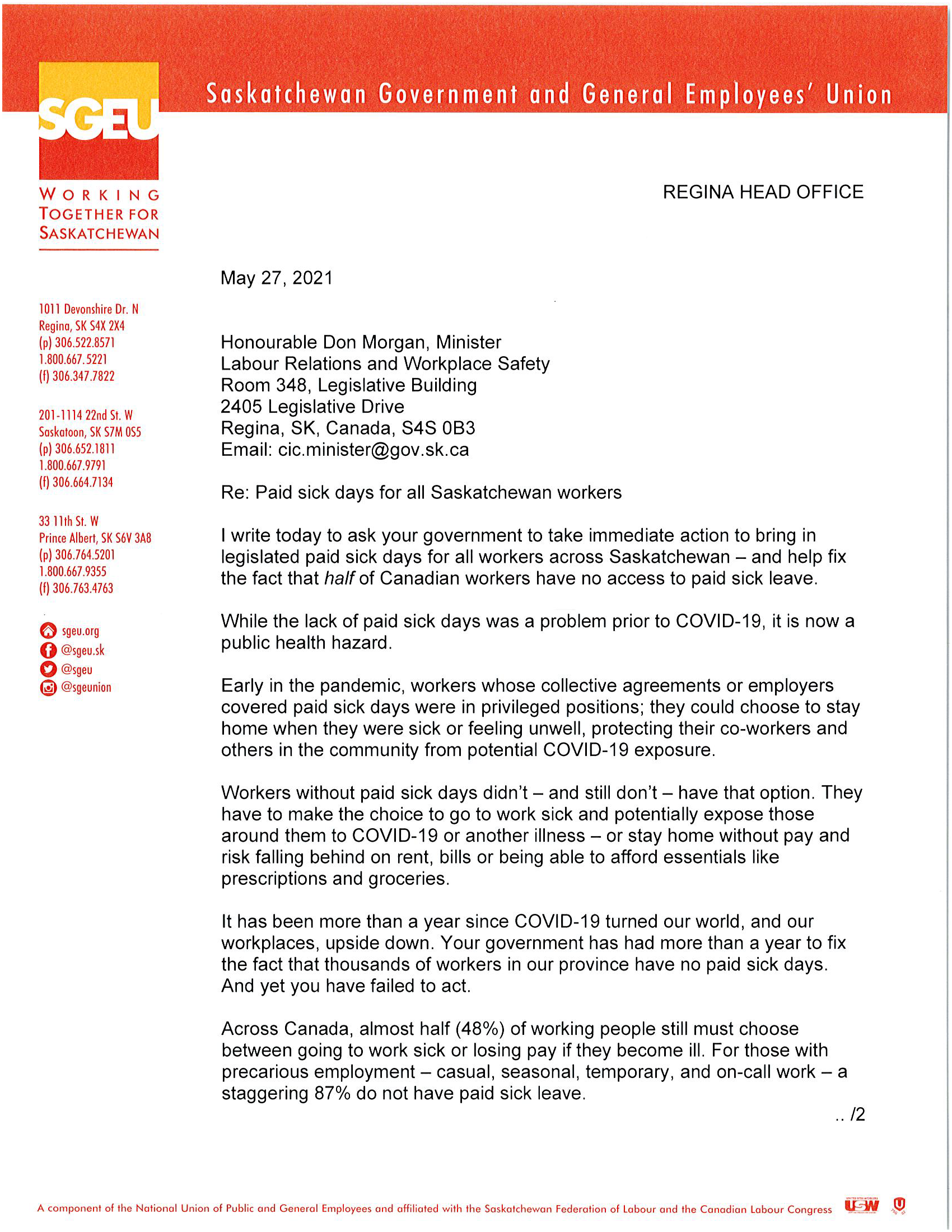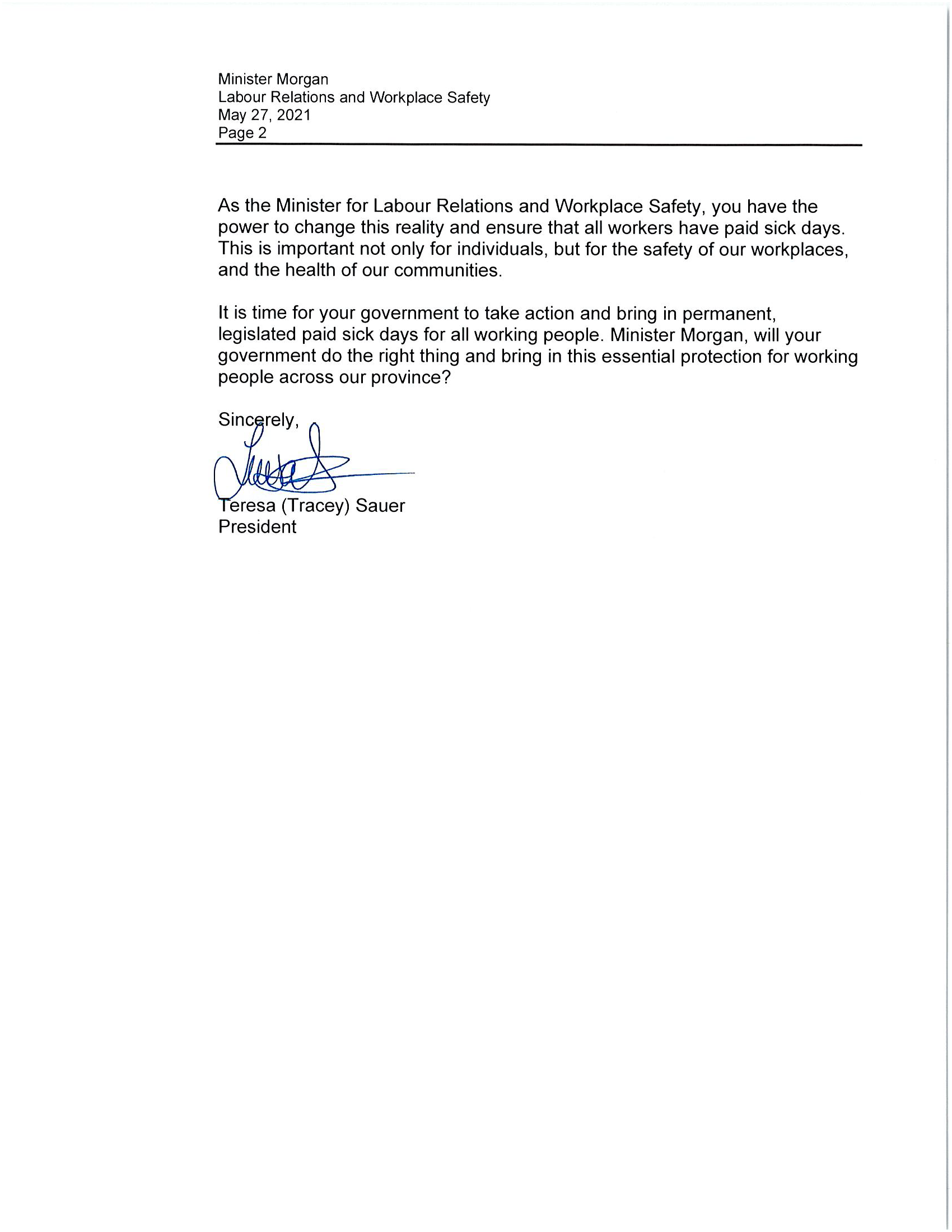 -30-
For media inquiries or more information:
Stephanie Campbell
Communications Officer
306-570-8001